Route
Uppsala – Trondheim – Uppsala will take you from the fields of Uppland, via rivers and lakes in Dalarna, through forests and over mountains to the Nidaros cathedral in Trondheim, a destination for many pilgrim routes. And then back again, with highest point 920 m.a.s.l. in Stugudalen, Norway.
Please note that the route is preliminary, and may may change.
Controls
Time calculator
Would you like to plan where to arrive different days, and where to schedule a break? Use our time calculator.
Time calculator
Elevation profile

Along the route
Part 1 Uppsala - Älvdalen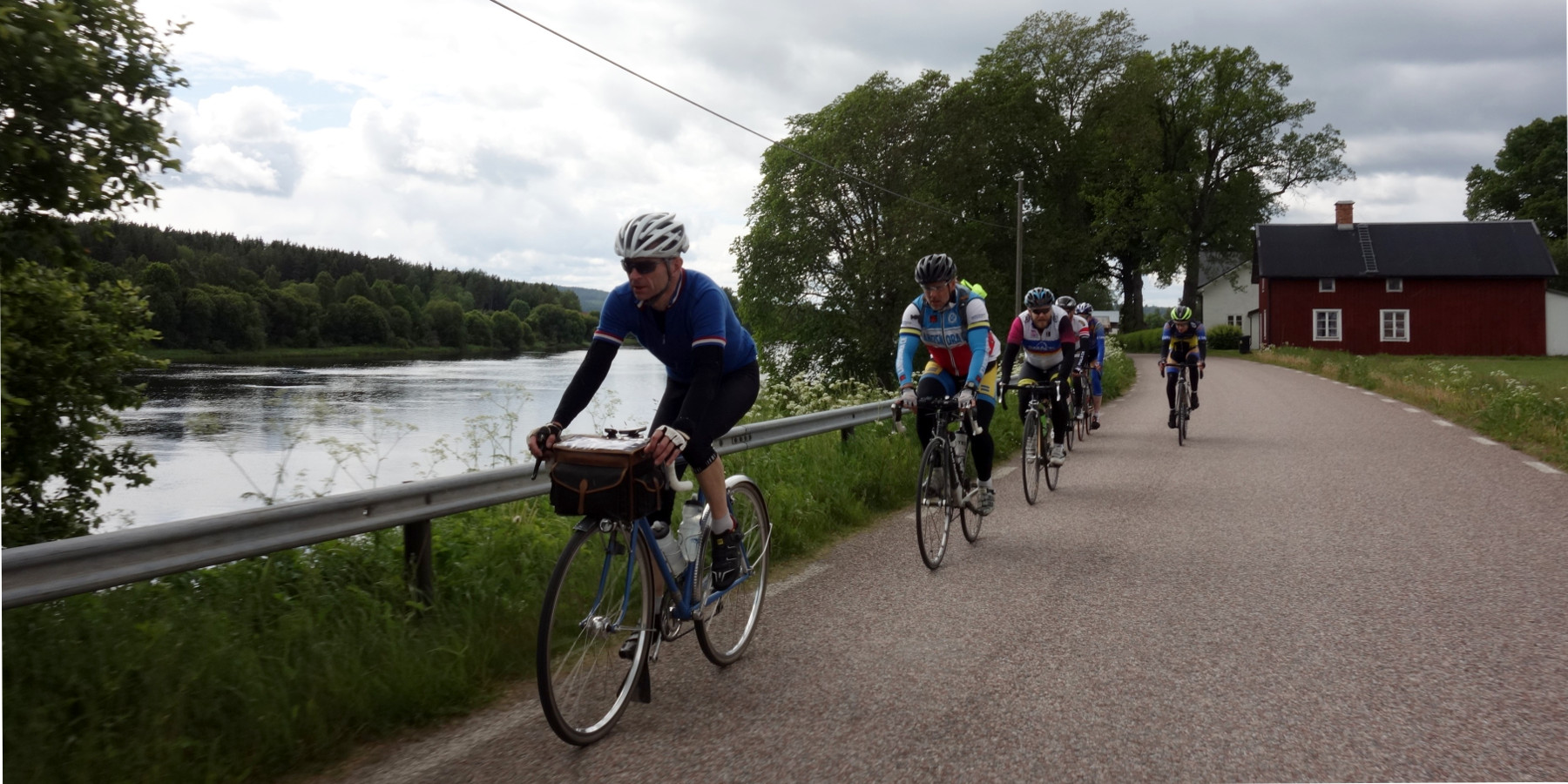 The route follows small, paved roads through Uppland and Dalarna. The terrain is mostly flat except for a few hills after leaving Garpenberg. We ride along Dalälven and the banks of Siljan, passing red cottages and gentle hills. In Leksand (240 km) the first manned control is located. If you start in the afternoon, this may be a suitable place for either some sleep or coffee before riding through the night.
The unpopulated backcountry and mountains begin, gently at first, upon leaving Mora. The first manned control with lodging is at Älvdalen (330 km), but those who wish can decide to sleep at Särna (410 km).
Part 2 Älvdalen - Røros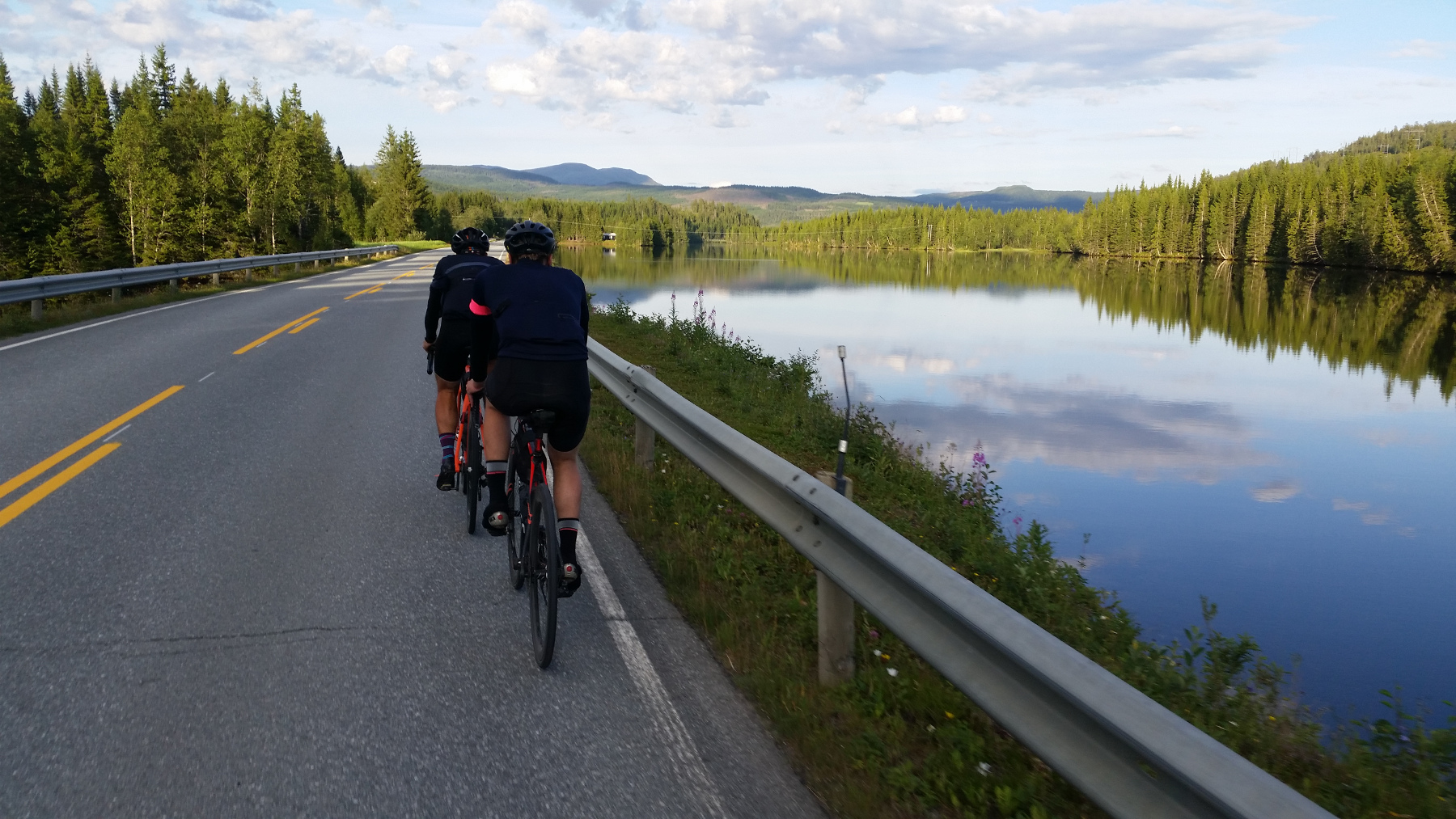 The next leg passes Idre, enters Norway and passes lake Femunden. Here a manned control is located at Femundstunet (500 km). At the end of this part you will be in the UNESCO heritage town of Røros (620 km), also with accommodation available.
Part 3 Røros - Trondheim - Tydal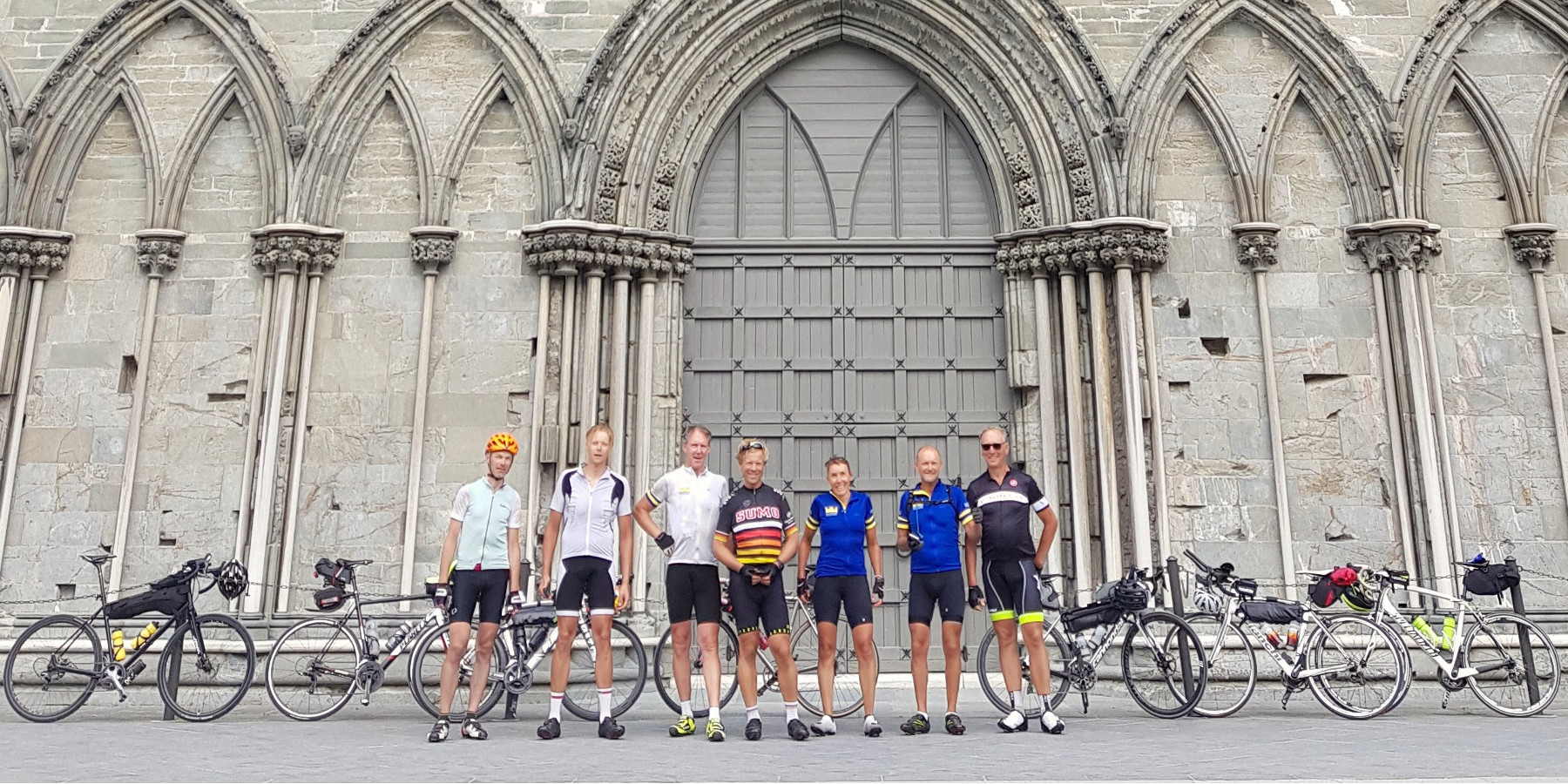 From Røros we have a well-deserved downhill along rivers Glomma, Rugla and Gaula on relatively quiet roads. At Støren Norway's main arteries Dovrebanan and E6 converge. There are bike paths and smaller roads for cyclists all the way to the fjord in Trondheim. The route turns back at Trondheim (770 km) at St. Olov's church the Nidaros Cathedral, a destination for many a pilgrim. Also here a manned control is available.
The way back from Trondheim gives us a beautiful view of the fjord on our way to Hell. From there, the long ascent up the mountains begins. In Tydal (900 km) there is a manned control. Cyclists starting 07:00 on Saturday, keeping a normal pace should be there in the evening of the third day.
Part 4 Tydal - Älvdalen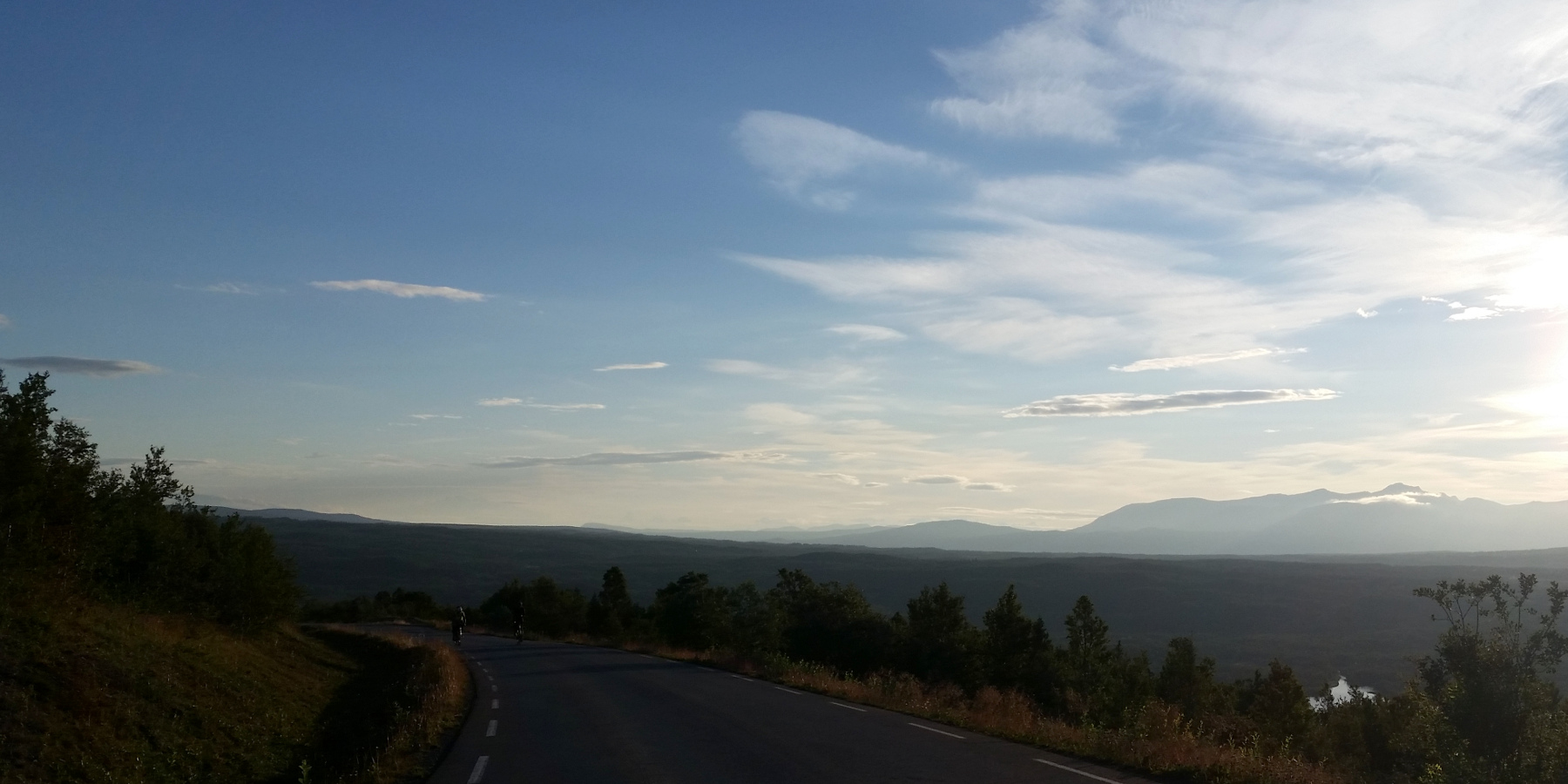 After Tydal we come to the route's highest point, up on the mountain, 920 meters above sea level. From there we have a slight downhill, but we stay in the mountains through Tänndalen and the whole way to Högvålen, the highest located village in Sweden. After a well-deserved downhill we reach manned controls with night lodgings in both Särna (1110 km) and Älvdalen (12000 km).
Part 5 Älvdalen - Uppsala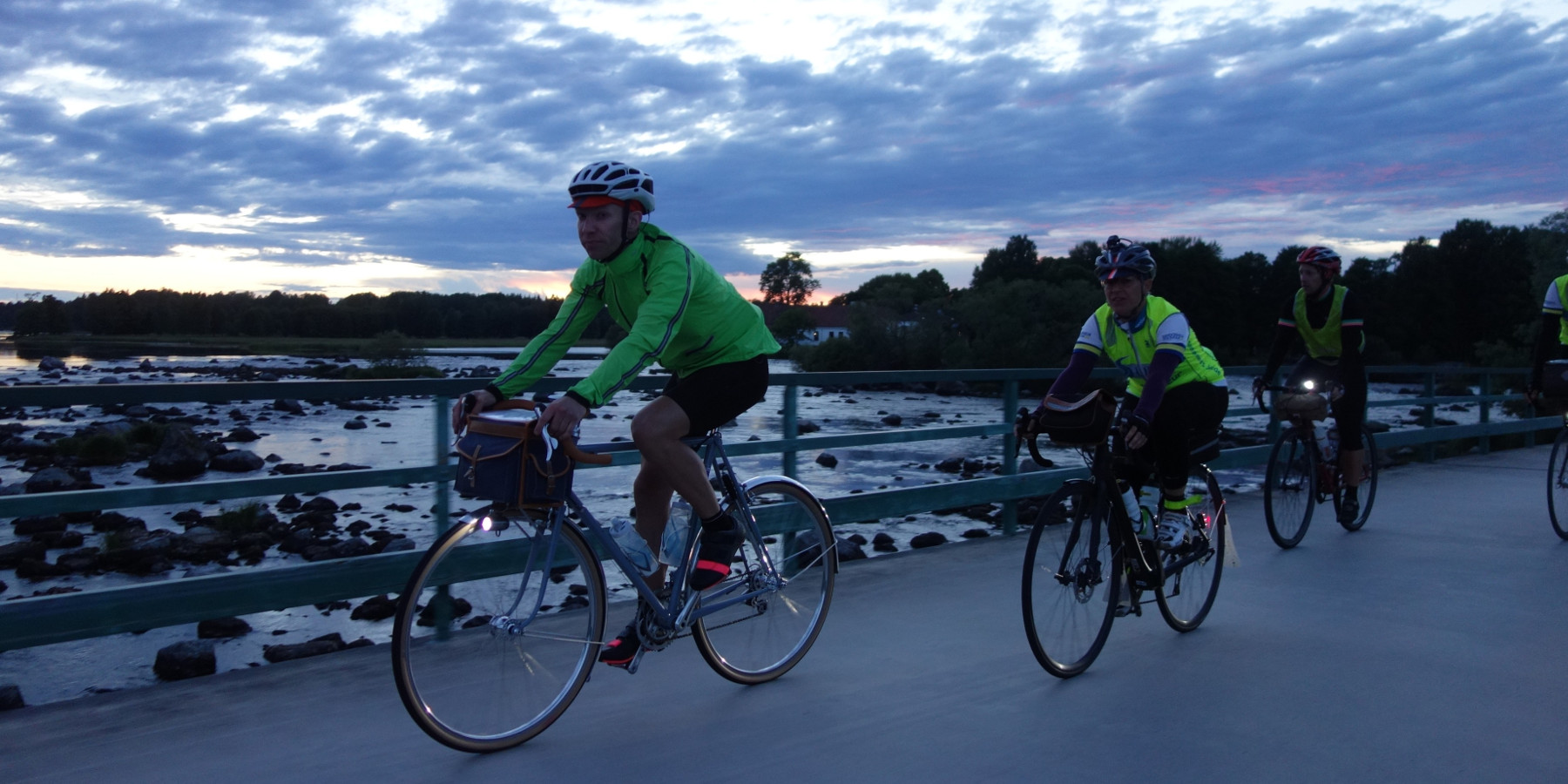 The last stage takes us 330 km back through Dalarna, on a new route for 2022. On the way back, we have manned controls in both Leksand (1290 km) and Avesta (1410 km) - both in the middle of each city. Then, after sightly more than 1500 km, we are back in Uppsala..
Stories from previous Uppsala - Trondheim - Uppsala
Pictures from Uppsala - Trondheim - Uppsala 2018
Story from Jan Buschard
[PDF, in danish]